The Way We Watch Sports is Changing: Here's What That Means for the Future of Content
By: Edward Roesch, Staff Writer
June 21, 2022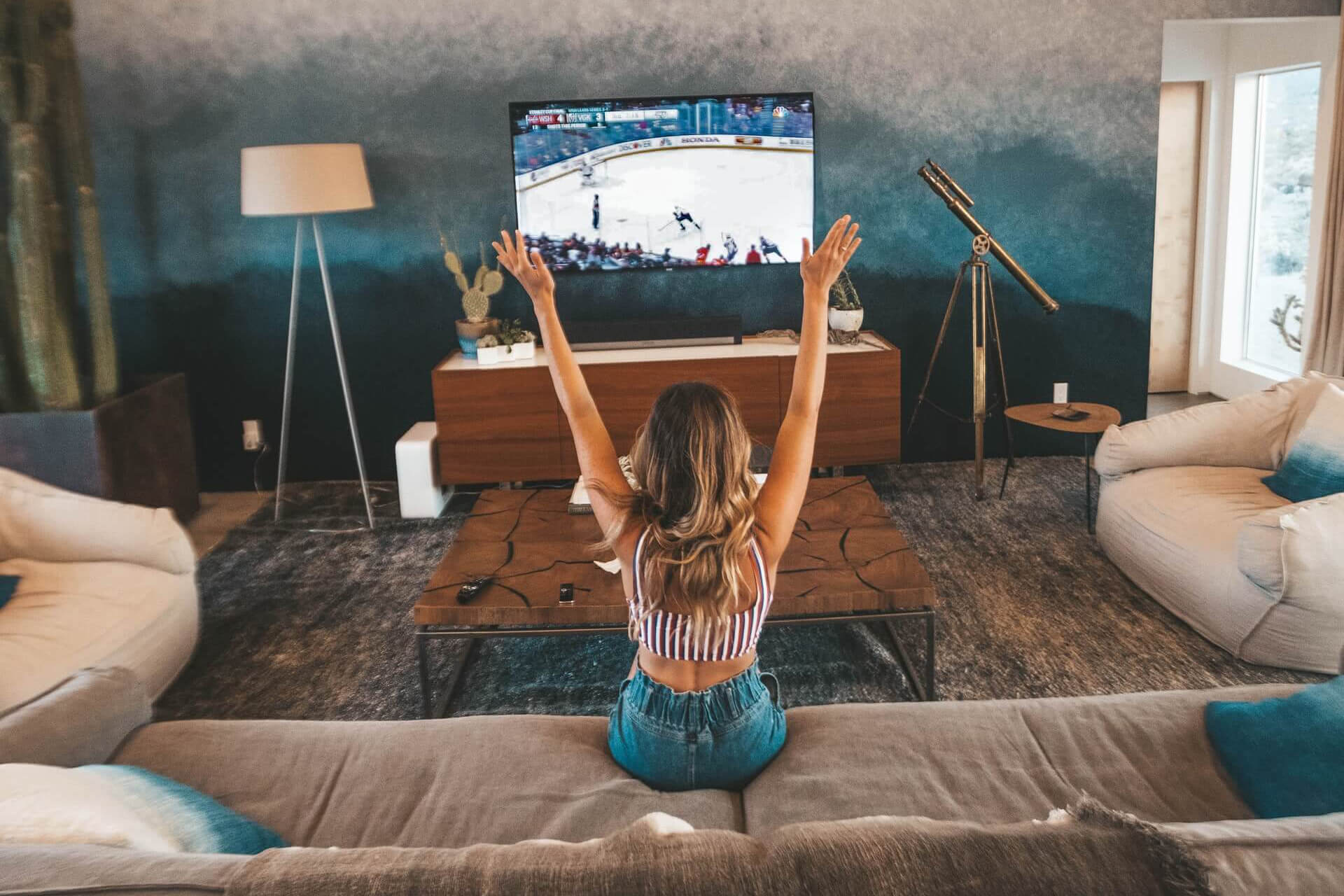 Watching sports has changed significantly throughout the years, as technology has progressed to the level we see today. With this, content consumption has changed.
Sports fanatics now want to have complete control over the viewing experience. They prefer to watch what they want and when they want. About 20 years ago, you couldn't rewind the show to see the crucial moments you missed. Also, you couldn't watch a game whenever you wanted. You had to check the schedule and watch your favorite teams play when their games were broadcasted.
Nowadays, watching sports is fully customizable. Let's take the Super Bowl as an example. Sports lovers might prefer to rewind the exciting moments and watch them again. With the innovations in the industry, they aren't limited only to watching the four-hour show. Watching sports through digital channels brings a new experience, changing content consumption. The number of digital viewers is rapidly growing and will reach 57.5 million this year.
Content creators
The variety of channels changes the way users consume content. Sites like wsn.com share predictions and odds from the different sportsbooks for the upcoming sports events. However, this isn't the only way people enjoy sports content.
Athletes as creators have the freedom to make and share engaging content. They are now the content creators that share their professional and private life. Fans are eager to see behind-the-scenes content and get to know their favorite player better. Therefore, athletes will share moments of their personal life or introduce family members. Some have their own YouTube channels for sharing helpful content with their followers.
Sharing youtube videos and YouTube Shorts is quite flexible, so even the busiest players can record whenever they can fit in their schedule. We can take Michael and Kianna as an example. Michael Pittman started a YouTube channel with his wife to reveal exclusive details about his personal life.
The change to digital content became prominent during the pandemic. We know that the live events and shows were delayed, canceled, or shortened. In the lack of sports events, enthusiasts turned to YouTube for their daily dose of sports content. In a survey, 79% of them stated that YouTube has original content that can't be found elsewhere.
YouTube availability across different devices
Although we love YouTube for its convenience, the big screen is still a favorite for many. It will gather people in the living room, allowing them to enjoy their favorite sports show together. But now, viewers can enjoy YouTube content on big and small screens. With smart TVs, sports lovers can now enjoy a fully customized experience. They come with a YouTube app for easy access to content, creating the perfect balance between customized content and live performance. With this, people can watch their favorite team performing, interviews and highlights. The combination of YouTube and a big screen will bring people closer together. The watch time of sports content on this platform has increased by more than 65%.
Advertisement options
When sports enthusiasts lean in, brands use digital channels to build engagement. In a recent survey, 74% of sports lovers said they visit YouTube several times per week. When all the attention is on the Super Bowl, the brands will use this opportunity to reach their target market. They will share relevant content to reach their potential customers.
During the 2021 Super Bowl, Intuit TurboTax released a powerful ad. Soon this became the most-watched ad, with growth of 10% in followers. Knowing their target audience was highly engaged, the marketing team seized the opportunity and increased brand awareness.
Final thoughts
Digital channels and social media change the way we watch sports. It is all about a tailored experience, where the user chooses how and when to consume the content. Brands will use this opportunity to reach their target market and strengthen their reputation.