Popular Sports To Bet On: US vs Europe
By: George Evans, Guest Contributor
January 31, 2023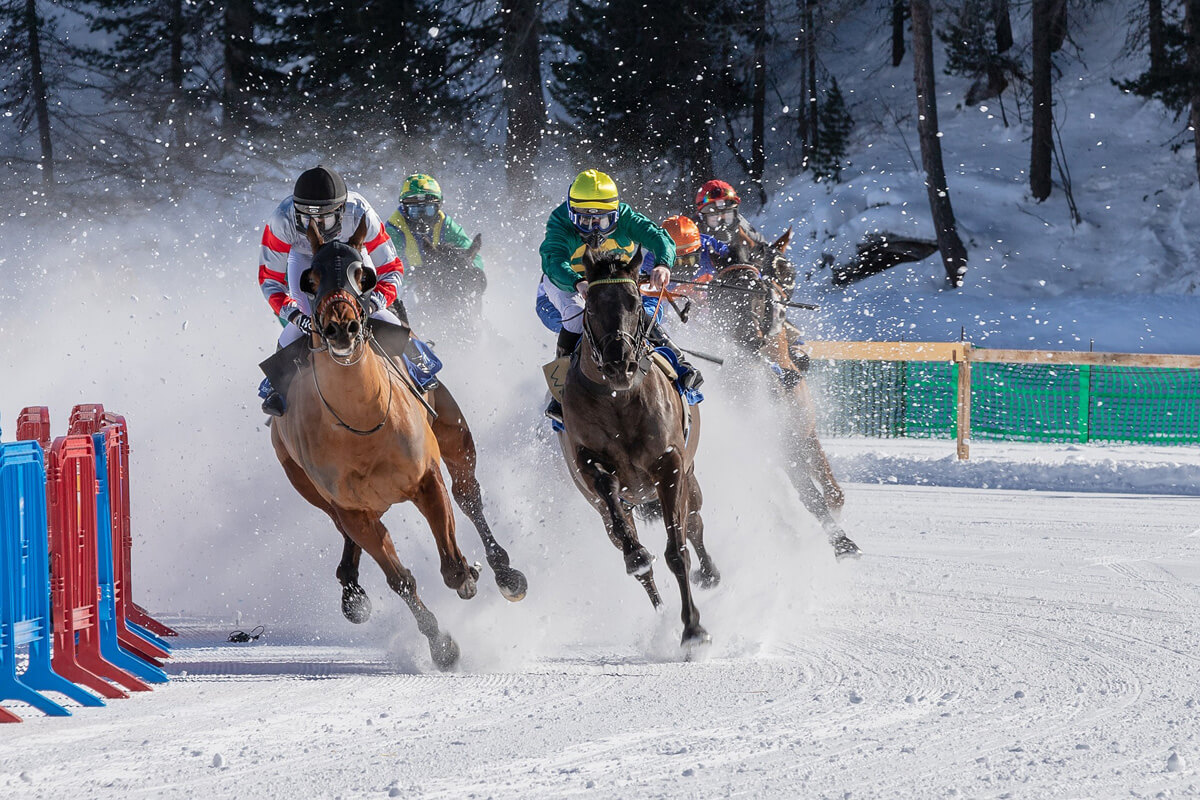 The betting industry is ever-growing. Thanks to online sportsbooks, you can now easily wager on any sport that you desire. Not only that, but you can claim a variety of bonuses and promotions which can increase your rewards and/or provide you with free bets.
Some online sportsbooks operate globally, while some have a more "local" focus. Their sports coverage highly depends on that demographic. As you may know, some sports are more popular in certain regions and less popular in others.
With that in mind, let's compare the two markets where sports betting is arguably the most popular – Europe and the US. We will take a closer look at the most popular sports to wager on.
Europe
Europe is the center of the online betting market. Many of the world's most popular regulators are based here. Not only that, but the industry is well-regulated in a majority of the nations. Interestingly enough, the three more popular sports to bet on are horse racing, football (soccer), and cricket.
Horse Racing
Horse racing may seem like a surprise feature here, but don't let that fool you. Europe is home to some of the most popular events – Royal Ascot, Grand National, Epsom Derby and the well-known Cheltenham Festival.
The daily attendance during Cheltenham Festival averages 65,000 and, each year, people place thousands of bets. Reputable online sportsbooks such as Betway even provide punters with special promotions that boost potential winnings.
You can claim a Betway Cheltenham Festival offer immediately after you register an account. The beauty of betting on this horse racing event online is that you can do it at any time and place. Sportsbooks such as the one we mentioned are mobile-friendly. All you need to do is to make sure your internet connection is stable.
Football
Football (otherwise known as "soccer") is by far the most popular sport on the planet. Take the World Cup as an example. Over 1 billion people watch each edition of this prestigious tournament. The 2022 World Cup was one for the history books as we watched arguably the best final in history.
This sport is also synonymous with online betting. A majority of sportsbooks offer special bonuses for specific leagues and competitions. Here's an interesting statistic regarding the UK. A survey by the UK Gambling Commission revealed that in one year, over £11.4 billion were wagered on this sport. And even more astoundingly, 90% of the bets were placed online.
Cricket
While many people would think that the third place will go to basketball or maybe tennis, it's cricket. This sport is especially popular in England, Wales, Ireland, Scotland and the Netherlands.
People from these countries are extremely fond of placing bets on cricket games and tournaments. The odds at online sportsbooks are always fantastic. Not only that, but bettors enjoy massive accessibility and flexibility.
United States
If there's one thing that the US and Europe have in common, it's their love for sports betting. This activity has been growing in the US in the past couple of years, especially after the Supreme Court ruled PASPA unconstitutional. Now, residents in many states can wager on sports and the three most popular ones are football, basketball and golf.
American Football
Coming in at number 1, we have American football. Not only is this the most popular sport to bet on, but the Super Bowl is by far the most betted on even in the US. In 2022, Nevada alone registered $179 million in total handle for this game only.
Basketball
Basketball comes in at number 2, mainly because of the NBA. The odds for this league are always amazing and US sportsbooks provide punters with a plethora of bonuses and promotions. Of course, if you wish to place bets on basketball, you must register an account. Betting on the NBA is so popular, that the league itself would seek 1% of every placed bet on its games.
Golf
The third most popular sport to bet on in the US is golf, the home to legends such as Tiger Woods. Some statistics say that the total annual sports betting handle on golf in the US is around $5 billion. Additionally, research states that 4 out of 5 Americans that bet on golf, place more than one wager on the sport weekly.
Conclusion
The sports betting industry continues to thrive in both Europe and the US, with each region offering unique and popular sports to bet on. Horse racing, football, and cricket are the top three choices in Europe, while American football, basketball, and golf are the most popular in the US. The convenience and accessibility of online sports betting, along with various bonuses and promotions, make it an appealing option for sports fans looking to place wagers on their favorite games and events. Whether it be for the thrill of the competition or the potential to win big, sports betting remains a popular pastime for many in Europe and the US.