Five Players Who Will Have the Biggest Impact on the 2023 NBA Draft Selections
By: Roger Wright, Staff Writer
October 14, 2022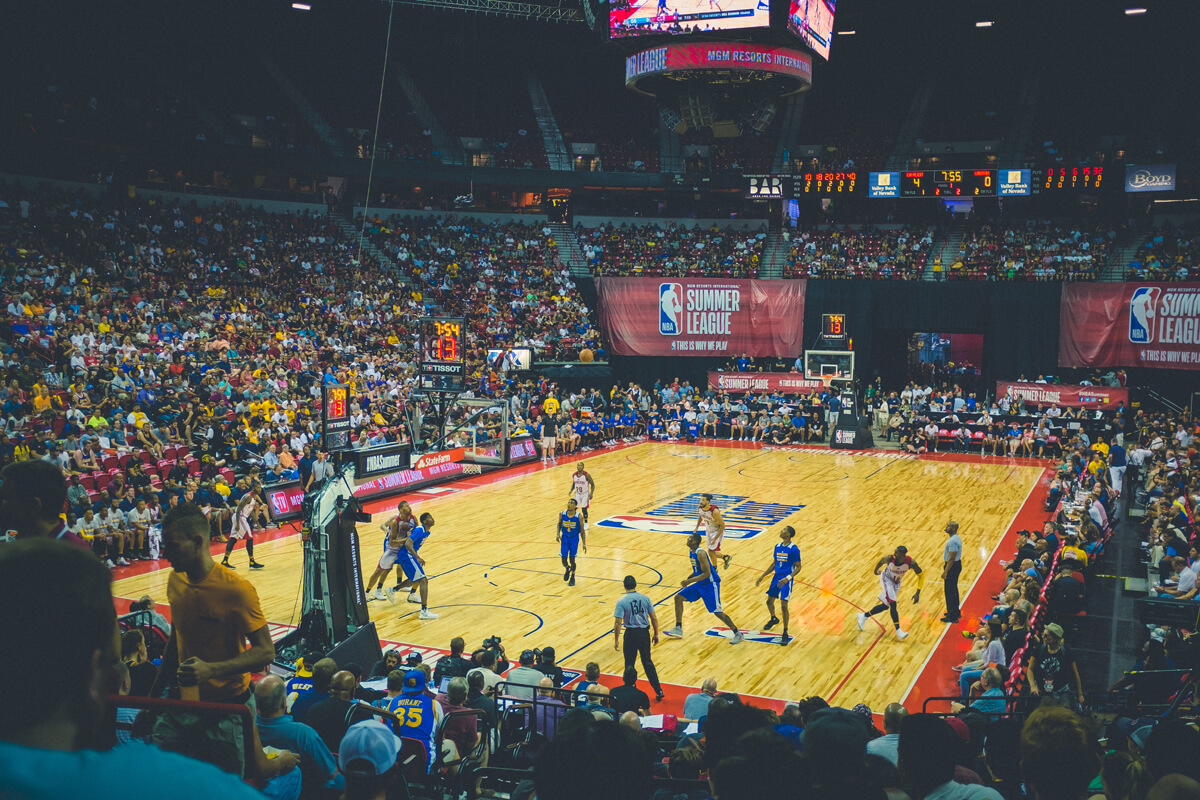 The NBA world is already abuzz about the 2023 NBA Draft, which will be upon us before you know it. And with the buzz comes the typical speculation about who will be drafted where and by whom. This year's draft in at Barclays Center in Brooklyn, New York is especially unpredictable, as there is no clear top pick.
Some teams need a big-name offensive player to boost their power and potential, while others are looking to draft young talent that can be groomed into stars over their first few seasons. The 2023 NBA Draft will be one of the most highly anticipated drafts in recent memory.
There are a number of talented players who are eligible for the most elite spots, and it will be interesting to see how their order-of-pick will impact the 60 draft selections overall. Below we will take a look at five of the biggest names in the 2023 NBA Draft. These players are sure to be drafted in the first round and cause ripples throughout the subsequent rounds, as teams try to find the best talent to fill their unique gaps. If you enjoy sports betting, be especially sure to keep an eye out for these players when checking out the latest NBA odds.
Victor Wembanyama, C, Metropolitans 92
Victor Wembanyama is an 18-year old, 7'2" center from the Metropolitan 92 of the LNB Pro A. The French professional basketball player is one of the most complete players in this year's draft. He is great at distributing the ball, and he is averaging over five assists per game. Victor is also a great rebounder and has a very high basketball IQ. He can easily see the floor and make reads on where to hit the open man. He is also a great defender who can guard all five positions.
Victor does have a few areas of growth opportunity. He finishes well around the basket, but could improve his jump shot to become a little more well-rounded. And at only 209 pounds, the center could battle more effectively down low with tenured NBA centers by working on his muscle mass.
Amen Thompson, G/F, Overtime Elite
Amen Thompson is a 6'7" guard/forward from Overtime Elite (Georgia) who many scouts predict as the number one pick in the draft. Amen has been noted for his incredible athleticism, as he is one of the best dunkers of the 2023 draft class. He is also a very good three-point shooter, and has a great handle of the ball.
Amen is very long and has a huge wingspan, which is a great advantage for a player at his position. The biggest question mark surrounding Amen is his defensive ability. He isn't expected to be much of a defensive player in the NBA, and his offensive game will depend on the other players around him.
Scoot Henderson, PG, G League Ignite
Scoot Henderson is a 6'3" point guard from G League Ignite who is expected to be drafted in the mid-first round. Scoot is a very good passer, and he can get his teammates involved. He has an above average basketball IQ and is usually able to find the open man.
He also has a good handle of the ball and can create his own shot. Scoot does have a few areas of opportunity though, particularly around his defensive skills. And with a lot of concentrated work on this 3-point shooting (currently only 31%), he could easily become a force to reckon with in years to come.
Dillon Mitchell, F, Texas
Dillon Mitchell is a 6'8" forward from the University of Texas who is expected to go in the mid-first round. Dillon is very solid at finishing in the paint and has a smooth looking jump shot that has been steadily improving. He handles the ball well and can easily create his own shots.
Dillon's area of opportunity is his defense and his mid-range / three-point shooting. While committed to playing college basketball for the University of Texas at Austin this season, he has been labeled a five-star prospect and one of the top players in the 2022 recruiting class. If Mitchell can improve his jump shooting at the college level, he could easily land a top-five pick in the 2023 NBA Draft.
Nick Smith, G, Arkansas
Nick is a 6'4" guard from Arkansas who is expected to be drafted in the mid-first round. Nick is expected to be one of the best offensive players in the SEC in the 2022-2023 season. He's a great shooter from mid-range and beyond the arc, and can beat his man off the dribble, too.
A solid player all around, Smith's offensive skills and speed should be differentiators for him on the Arkansas hardwood. He's expected to play just one season for the Razorbacks before heading to the NBA.
Conclusion
As always, this year's draft is expected to be a very competitive one, with dozens of high-level athletes from around the world. And while we know the order of picks, it's difficult to predict which teams will take which players, and there are almost always surprises. One thing is for certain: the players in this year's draft are expected to have a huge impact on the league in the future.