A List of 10 Greatest Sports Speeches of All Time
By: Sven Eggers, Staff Writer
June 17, 2022
What's the main purpose of speeches in sports? In most cases, speeches are given to boost motivation. This is an effective tool that can lift spirits and improve mood, inspiring sports people to win no matter how big the price is.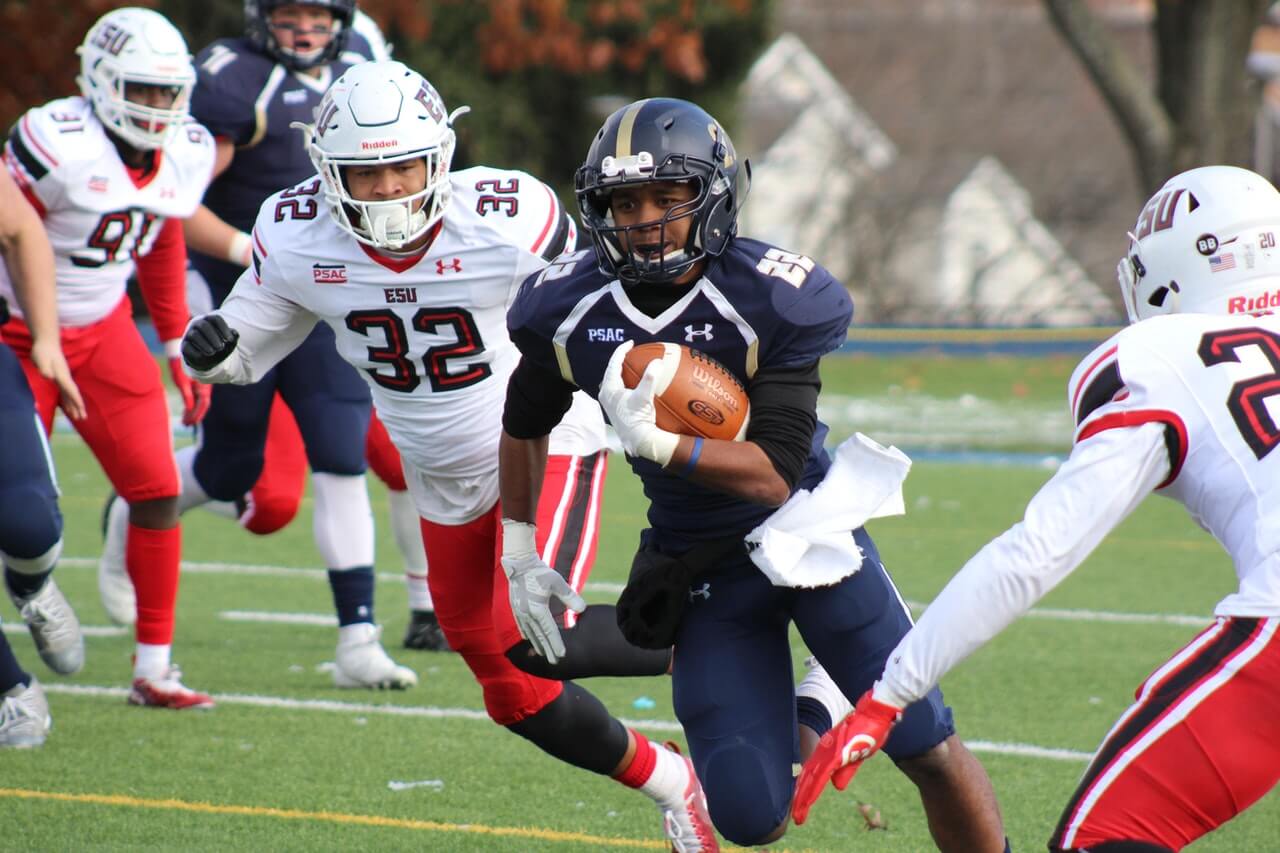 How sports speeches work
First of all, sports speeches change your perspective. They alter the way you approach certain issues and offer a different way of seeing things. After listening to a powerful speech, you can transform hurdles into challenges.
What's more, it's a proven fact that a nice speech may improve task performance. Why? Because motivation determines the quality of your work, according to psychologists. On top of that, a speech can provide you with real-life examples and tips that can improve how well you operate.
A good speech can also reduce your fears in sports. You might know that feeling when you are afraid of doing something new and being more open-minded. If you want to change that, listen to a motivational speech given by somebody who managed to overcome their fears. Someone's successful experience can make your life way easier.
Where to find great speeches?
Today, the Internet is full of amazing speeches on different topics. You can read them in online magazines or watch them on YouTube. Depending on your goal, you can find a nice speech on special websites or even order speech writing services tailored for your tone from professional writers. Luckily, there are a lot of experts that offer speeches crafted according to your needs. Maybe, words formulated by an experienced writer will change something in you and you'll achieve greater success in what you do.
The greatest sports speeches
Below, you can find the best speeches on sports in history. Check them to get more inspiration!
1. Apollos Hester's Postgame Interview
Apollos Hester is admired by many for his incredible speed and agility. However, those are not the main features of this sportsman. Apollos is also known for his optimistic attitude. He believes in life's limitless potential, which helps them give amazing motivational speeches.
2. Dave Belisle's Little League World Series Speech
In his famous speech, Dave Belisle literally gave a masterclass on how to handle disappointment. His words turned listeners' tears of sadness into tears of joy. For sure, he knows how to help people keep their "heads up high."
3. Darrel Green's NFL Hall of Fame Speech
If you want to learn acceptance, you should listen to the speech of Darrel Green given at the NFL Hall of Fame. Many people remember it as one of the most passionate speeches of all time. What's more, it is full of excellent advice.
4. Kevin Durant's MVP Speech
Another beautiful and touching motivational speech was given by Kevin Durant at the 2013–14 NBA MVP. He acknowledged all the hard work and sacrifices he endured on his way to success. Durant also credited all the people, including friends, coaches and, who helped him a lot along the way.
5. Jim Valvano's ESPY Awards Speech
As you know, sports can teach life's greatest lessons. And Jim Valvano believes in that too, according to his 19943 speech at the first ESPY Awards. In his speech, Valvano gives simple yet wise tips for a fulfilling life: laugh, think, and cry every day. That's it! And many people believe it really works.
6. Tony Romo's Press Conference About Dak Prescott
Unfortunately, life was not kind to Tony Romo as he had a serious back injury that resulted in lots of missed time. Even though he lost his dream job of an NFL quarterback, Romo handled it with grace. Instead of complaining about his problems, he is grateful to people for their help.
7. Tony Arcuri's Speech
Another legendary speech was given by a famous coach Tony Arcuri to the high school football team. His aim was to give a bunch of important lessons to teenagers and he did it quite successfully. Thanks to Arcuri, many players overcame their fear of strong opponents.
8. Drew Brees' Speech
After breaking Dan Marino's record in 2011, Drew Brees gave a powerful speech. It motivated not only his teammates but also coaches. It was not only incredibly inspiring but also quite humorous. Check it yourself!
9. Muhammad Ali's Speeches
Even if you are not familiar with the world, you've certainly heard Muhammad Ali's quotes, His words inspire millions of people all over the world, making him a star. Muhammad Ali is almost unbeatable when it comes to motivational speaking.
10. Michael Irvin's Speeches
Michael Irvin, a former NFL wide receiver, was not only a highly professional player but also a great public speaker. He is known for his openness and honesty that are rare in the sports industry. If you feel you can't keep going towards your goal, remember his words: "Look up, get up, and don't ever give up."
Author's BIO
Sven Eggers is a sports coach and motivational speaker. He works mainly with college students, helping them prepare for local and national competitions. Sven has a talent for writing motivational speeches, so he does it for top athletes all over the world.