Are the Aurora Spartans the Best D3 College Football Team?
By: Steve Pugh, Founder of Versus Sports Simulator
November 27, 2022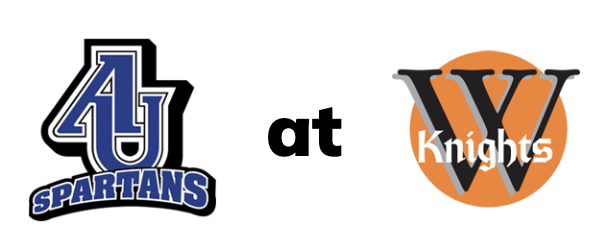 After a Week 1 loss to Hope College on September 3, 2022, the Aurora University Spartan football team has gone on an impressive eleven game win streak. Their most recent wins were both upset victories in the D3 playoffs against UW Whitewater and Alma College. Next week, Aurora faces Wartburg College in the D3 Quarterfinals. Will the Spartan's extend their amazing streak? Or will Wartburg be the end of the line?
Prediction History
Since Versus Sports Simulator first started publishing D3 College Football predictions in 2011, the prediction record for Aurora is 96-20 (83%). While Versus inaccurately predicted losses for Aurora in the previous two playoff games, the last time Versus got an Aurora prediction wrong was in September 2019 against Elmhurst. That's a 33-game prediction accuracy streak. Nonetheless, Aurora successfully defied the odds in the past two games. Can they do it again?
For Wartburg, Versus' overall prediction record since 2011 is 100-22 (82%). Versus currently has the undefeated Knights ranked 5th overall in the D3 College Football Rankings with a power ranking of 7th. Conversely, Aurora is ranked 22nd overall (most assuredly due to the Week 1 loss) with a power ranking of 32.
Who Wins on Game Day?
Both schools are riding impressive win streaks. Aurora averages nearly a touchdown more points per game at 48.5. However, the Spartans also allow a full touchdown more per game at 14.3. Aurora's strength of schedule is rated as a "C" on academic terms, as compared to Wartburg's "B-".
Versus Sports Simulator is predicting a season-ending loss for Aurora on Saturday. We've been wrong the last two weeks, however. Still, the odds are heavily in favor of Wartburg, who is favored by two touchdowns and has an 82% chance of defeating Aurora in Waverly, IA on December 3rd.
Score Prediction: Wartburg 33, Aurora 18
UPDATE (December 4, 2022): Actual Score: Wartburg 45, Aurora 17
If you haven't heard of Versus Sports Simulator before, be sure to check us out on social media (links in the footer below). We've been ranking teams since 2007 and predicting games since 2011. Sign up for a subscription to view unlimited score predictions and game simulations next season.